We are thrilled with the recent addition of David Salisbury modern Garden Room at The Chelsea Gardener. This contemporary structure sits in contrast to the existing traditional domed orangery. The new ultra-modern design boasts frameless glass and bi-fold doors.
In this modern showroom, Grants Blinds have installed the latest blinds concealment solutions that were integrated during construction to ensure a minimal visual impact. The showroom features tailored blinds on skylights, bi-folding doors and corner window, as well as recessed curtains tracks.
Both Grants Blinds and David Salisbury experts are available to discuss their endless range of designs and would be delighted to meet with you here at the Chelsea Gardener.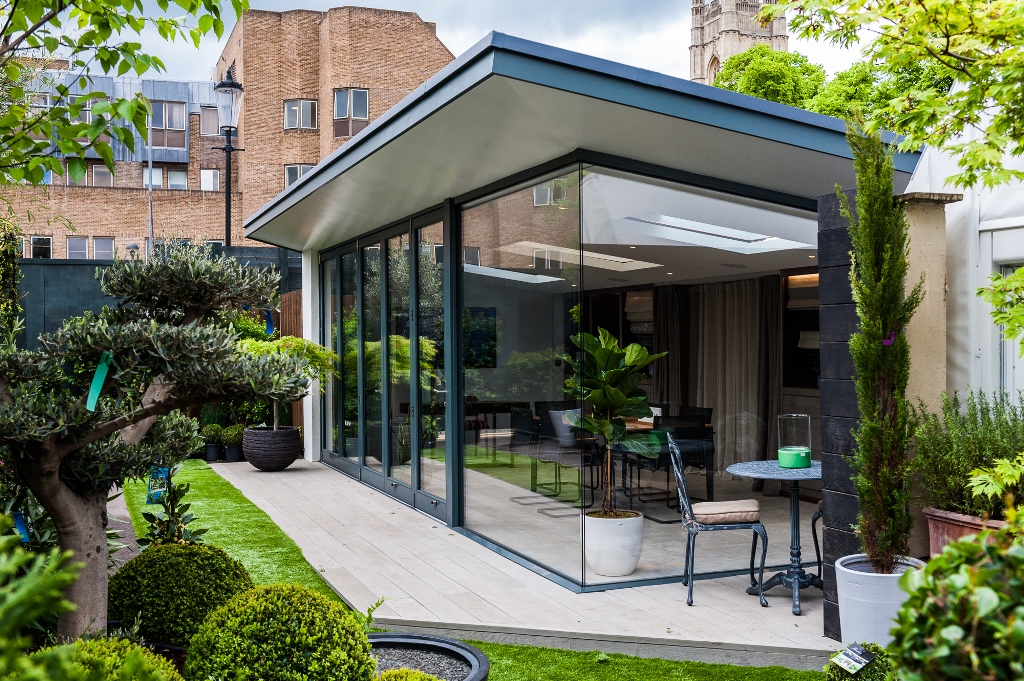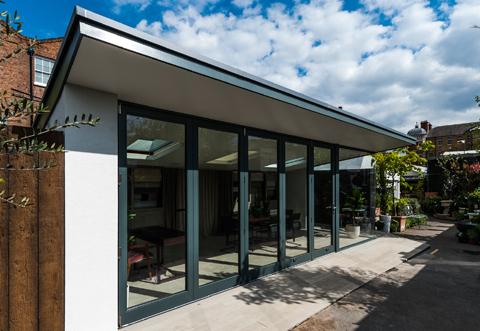 We like to surprise our guests with our recessed artwork blind concealing a TV screen… Come and see us!